Baharuddin & Associates Engineering Consultancy Pvt. Ltd. (BAEConsult) was founded as "Baharuddin & Associates Consulting Engineers (BACE)" in early 1992, which was incorporated into a Private Limited Company in April  1999.  BAEConsult, a 100% Brunei Bumiputra Company which is an association of professionally qualified engineers mainly in Civil Engineering, Electrical Engineering and Structural Engineering disciplines. Its primary purpose was to serve the Brunei Shell Petroleum, Brunei Government and the local Private Sector clients to design major projects.
BAEC has been divided into two divisions based on their individual activities in Brunei
BAEC Building and Infrastructure Division
BAEC Oil and Gas Division
---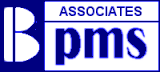 Baharuddin P.M.S. Associates Sdn. Bhd. (BPMS) is in the business of providing professional engineering  services to both the government and private sectors which includes mechanical, electrical & project management consultancy services.
BPMS is one of the two Government and the only major Brunei Shell Petroleum (BSP) service provider in the category of Electrical Systems and Transmission Power Generation with its proven technical expertise and proven performance in completing major projects. BPMS is also one of the four  major consultants in the category of Mechanical & Electrical (Building Services) to the Government and BSP.